Happy New Year!
2008 ended with a win for the Carolina Hurricanes! It has not been the best season for them, so hopefully 2009 will be better. GO CANES!
After the game we went to Tim and Kelley's house to ring in the new year with friends. Tons of fun was had. Some of us <cough> Tim, Ben </cough> had extra to drink, which lead to extra fun. For example: (click for larger version)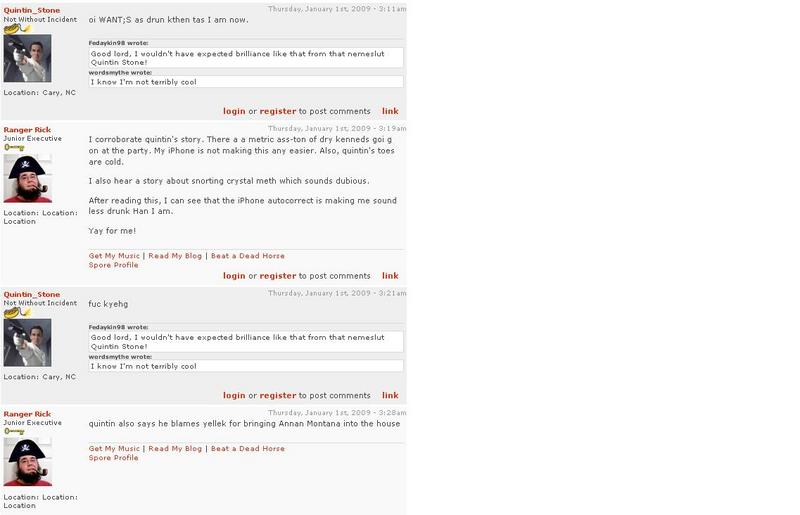 Most I've laughed in a long time! You can
click here
to read more of it.
I'm not one to make resolutions, but I am going to try to post more regularly to this blog in 2009. It will mostly be about trips I've taken or hockey related, we'll see how it works out.
Hope 2009 is a great year for you!